spent enough time in these I should know all this, cute though
DETart Blog
Do meetings different!
We all work with many different people on even more different locations.
To discuss our day by day business we all need to talk in different groups. But for many meetings you have to travel to the locations of your client, your partner or the workgroup you are a part one – which is time consuming.
So, let's ask yourself the question:
Do you need to Travel to all this meetings?
Sure for some meetings we all have to go, as interacting with humans is more than video can transport. But there might be a fair amount of meetings where we might save a lotof expensive working time by using a different meeting room concept. Have a read….
Infographic on Meeting Rooms
There is a usefull Inforgraphic and some Whitepapers at Logitech made by Wainhouse Research and I love to share this with you.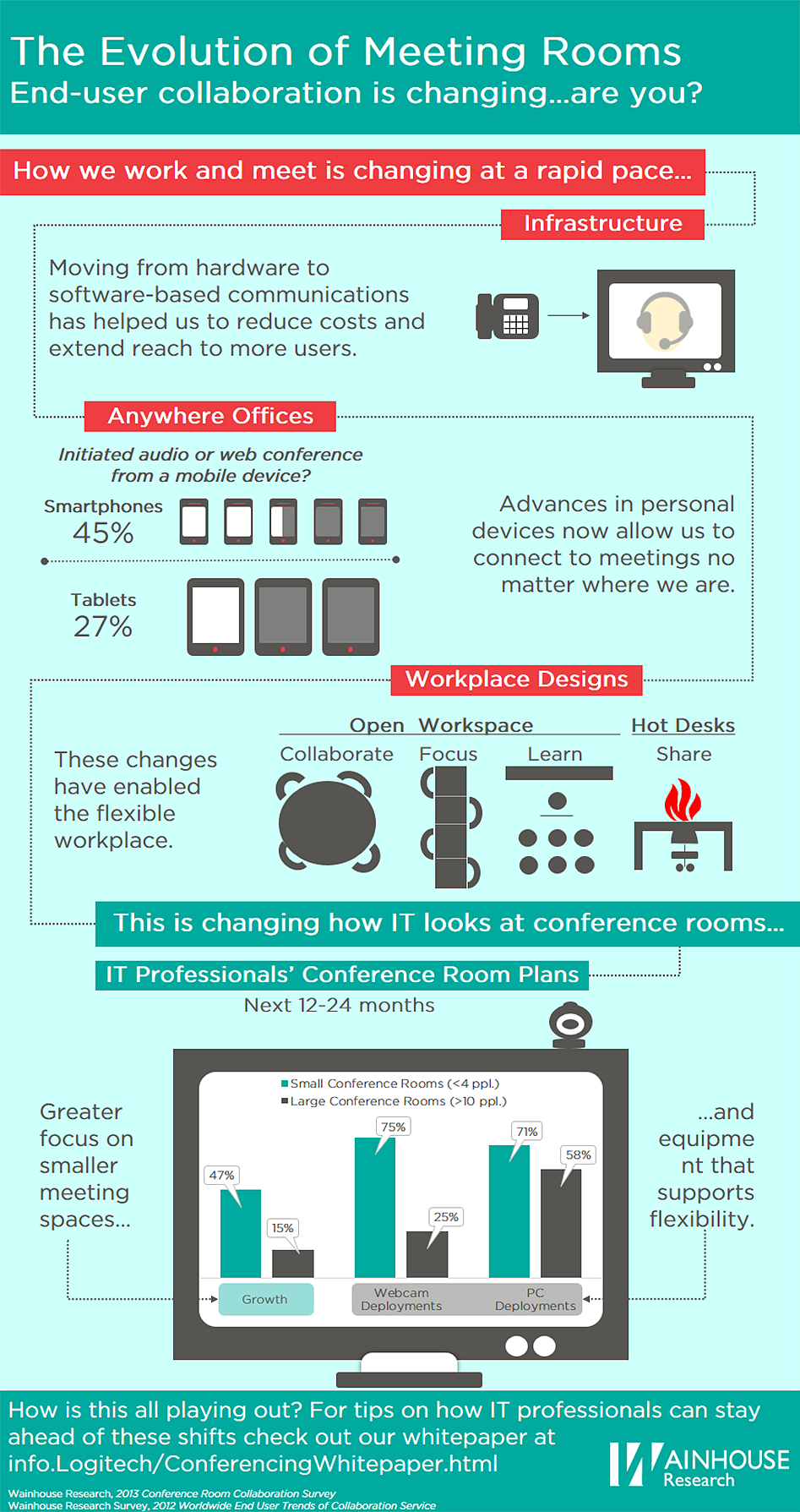 Click image to see a larger version via 
View original post 69 more words